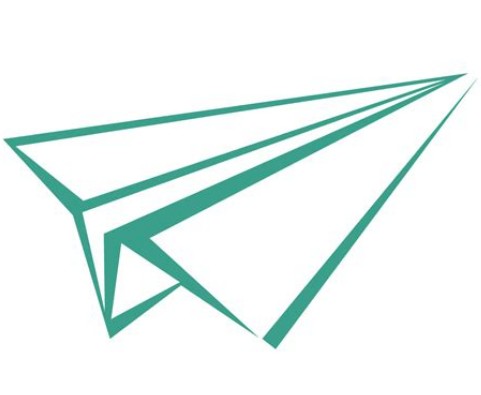 Champion Hydraulic Co., Ltd

SUMITOMO QT22 Series Gear Pump SUMITOMO QT23 Series Gear Pump SUMITOMO QT31 Series Gear Pump
Home>Products>Hydraulic Piston Pump/Motor>J-VZ100A4RX-10 Daikin Variable Piston Pump

English
J-VZ100A4RX-10 Daikin Variable Piston Pump
Product Description
Product Description
Common type of DAIKIN rotor pump
| | | | | |
| --- | --- | --- | --- | --- |
| RP08A1-07-30 | RP08A2-07-30 | RP08A2-07-30RC | RP15A1-15-30 | RP15A2-15-30 |
| RP15A3-15-30 | RP15A1-22-30 | RP15A2-22-30 | RP15A3-22-30 | RP15A1-15-30RC |
| RP15A2-22-30RC | RP15C11H-15-30 | RP15C12H-15-30 | RP15C13H-15-30 | RP15C22H-15-30 |
| RP15C23H-15-30 | RP15C11H-22-30 | RP15C12H-22-30 | RP15C13H-22-30 | RP15C22H-22-30 |
| RP15C23H-22-30 | RP15C11JA-15-30 | RP15C12JA-15-30 | RP15C13JA-15-30 | RP15C22JA-15-30 |
| RP15C23JA-15-30 | RP15C11JB-15-30 | RP15C12JB-15-30 | RP15C13JB-15-30 | RP15C22JB-15-30 |
| RP15C23JB-15-30 | RP15C11JP-15-30 | RP15C12JP-15-30 | RP15C13JP-15-30 | RP15C22JP-15-30 |
| RP15C23JP-15-30 | RP23A1-22-30 | RP23A2-22-30 | RP23A3-22-30 | RP23A1-37-30 |
| RP23A2-37-30 | RP23A3-37-30 | RP23A2-22-30RC | RP23A3-37-30RC | RP23C11H-22-30 |
| RP23C12H-22-30 | RP23C13H-22-30 | RP23C22H-22-30 | RP23C23H-22-30 | RP23C11H-37-30 |
| RP23C12H-37-30 | RP23C12H-37-30 | RP23C13H-37-30 | RP23C22H-37-30 | RP23C23H-37-30 |
| RP23C11JA-37-30 | RP23C12JA-37-30 | RP23C13JA-37-30 | RP23C22JA-37-30 | RP23C23JA-37-30 |
| RP23C11JB-37-30 | RP23C12JB-37-30 | RP23C13JB-37-30 | RP23C22JB-37-30 | RP23C23JB-37-30 |
Common models of DAIKIN V series:
| | | | | |
| --- | --- | --- | --- | --- |
| VZ50A4RX-10RC | VZ50C11RHX-10 | VZ50C12RHX-10 | VZ50C13RHX-10 | VZ50C14RHX-10 |
| VZ50C22RHX-10 | VZ50C23RHX-10 | VZ50C24RHX-10 | VZ50C33RHX-10 | VZ50C34RHX-10 |
| V8A1RX-20 | V8A1LX-20 | V8A1L-20 | F-V8A1RX-20 | F-V8A1LX-20 |
| W-V8A1RX-20 | W-V8A1L-20 |   |   |   |
| V15A1RY-95 | V15A2RX-95 | V15A3RX-95 | V15A1R-95 | V15A2R-95 |
| V15A3L-95 | V15A1LX-95 | V15A2LX-95 | V15A3LX-95 |   |
| V23A1RX-30 | V23A2RX-30 | V23A3RX-30 | V23A4RX-30 | V23A4RX-30RC |
| V23A1R-30 | V23A2R-30 | V23A3R-30 | V23A4R-30 | V23A4R-30RC |
| V38A3R-95 | V38A4R-95 | V38C14RJAX-95 | V38D14RNX-95RC | V38C14RJBX-95 |
| VZ63A1RX-10 | VZ63A2RX-10 | VZ63A3RX-10 | VZ63A4RX-10 | VZ63A4RX-10RC |
| VZ63C11RHX-10 | VZ63C12RHX-10 | VZ63C13RHX-10 | VZ63C14RHX-10 | VZ63C22RHX-10 |
| V70A1RX-60 | V70A2RX-60 | V70A3RX-60 | V70A3RX-60RC | V70C11RHX-60 |
| V70C12RHX-60 | V70C13RHX-60 | V70C22RHX-60 | V70C23RHX-60 | V70SA1ARX-60 |
| VZ80A1RX-10 | VZ80A2RX-10 | VZ80A3RX-10 | VZ80A4RX-10 | VZ80A4RX-10RC |
| VZ80C11RHX-10 | VZ80C12RHX-10 | VZ80C13RHX-10 | VZ80C14RHX-10 | VZ80C22RHX-10 |
Daikin V series plunger pump features: low noise, all pressure ranges in each series have achieved low noise operation; high efficiency, due to small power loss; good reliability, high sensitivity, high stability, long life, increase the reliability of the main engine.
1, V plunger pump, with unique design of swash plate angle change function. It is widely used in various places. Special design, maintain low noise performance in full pressure area.
2. Integrating various control modes can form a system, which has the advantages of energy saving, miniaturization and low cost.
3, small power loss, lower oil temperature rise, optional smaller than the fuel tank.
4. It is widely used in machine tools, machine finishing, forging and pressing, plastic forming machines, etc.
DAIKIN series of commonly used crude oil pumps in Japan are as follows: (accessories or assemblies are sold)
V series: V8, V15, V18, V23, V38, V50, V70
VZ series: VZ50, VZ80, VZ100, VZ130, etc.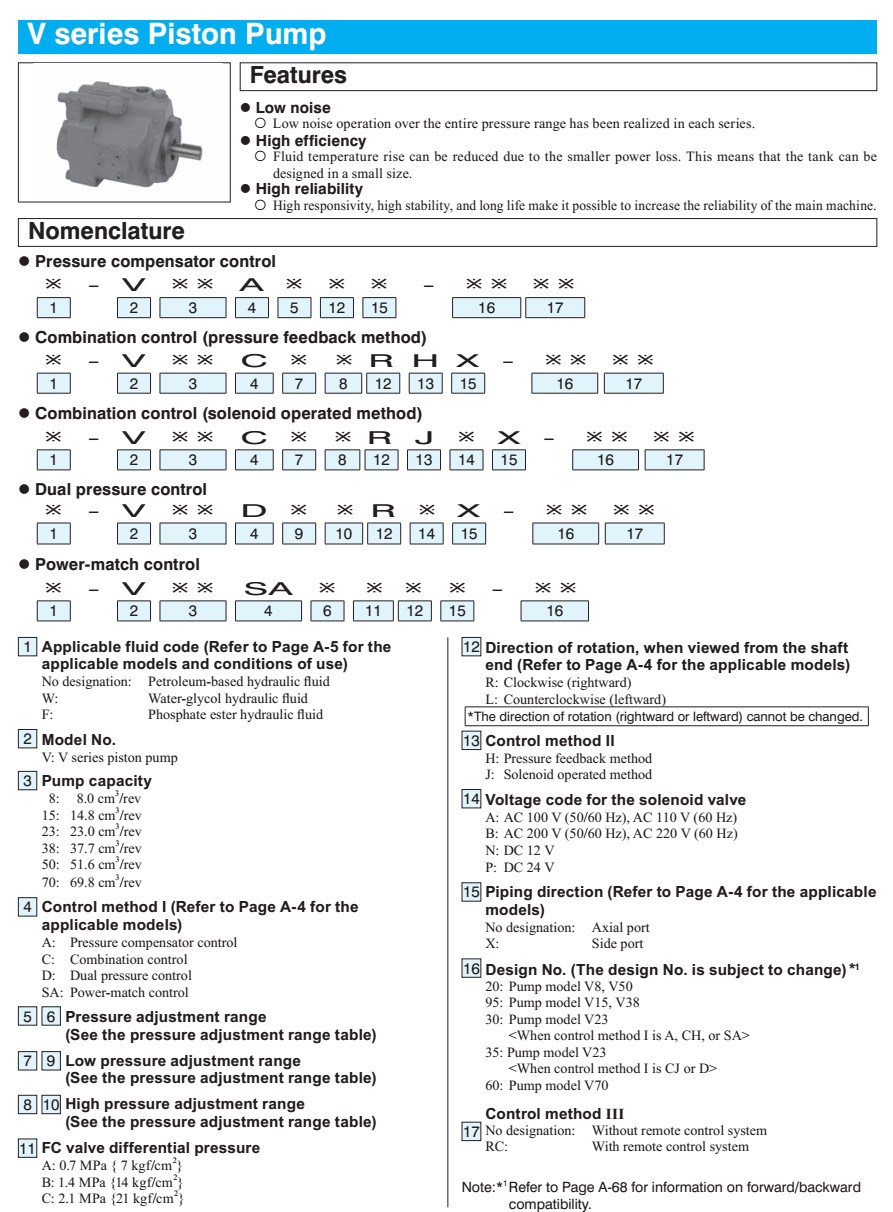 Leader Industrial Manufacture Co.,Limited. is a professional agent of foreign brand plunger pumps and hydraulic pumps. It mainly deals in Resroth,Yuken,Daikin,Nachi,Vickers,Sumitomo,Tokimec,Uhida,Yeoshe,Dension, and other European and American brands of original oil pumps, pump cores and accessories. Leader Industrial is committed to providing professional suppliers of hydraulic machinery equipment and accessories.It is widely used in injection moulding machine, die-casting machine, oil press, ship machinery, construction machinery, concrete pump truck, mixing truck, construction machinery, rotary drilling machine, bulldozer, loader, roller, paver, crane machinery, forklift, coal mine machinery, port machinery, oil field machinery and other heavy engineering machinery series.
The company with the German Bornemann, German Allweiler, Japan Akira and other international well-known industrial pump manufacturers to establish and maintain good technical exchanges and cooperation in product development, insist on the introduction and self-developed combination of products is divided into series of screw pump, gear pump series, water treatment and chemical centrifugal pump series, with urban construction the cam rotor pump, high pressure piston pump series five series, more than 3800 kinds of product specifications. Products are widely used in various industries, such as oil and gas mixture pump in oil exploitation, crude oil external pump, cargo pump and sweeping pump in shipbuilding industry, fuel pump in power plant, delivery pump and process pump in chemical plant. It can deliver almost all kinds of liquids, such as gasoline, diesel, crude oil, heavy oil, residue, asphalt, hydrocarbon, acid, alkali and other chemicals. It sells well to 39 countries and regions in Europe, America, Asia and Africa.
Contact Us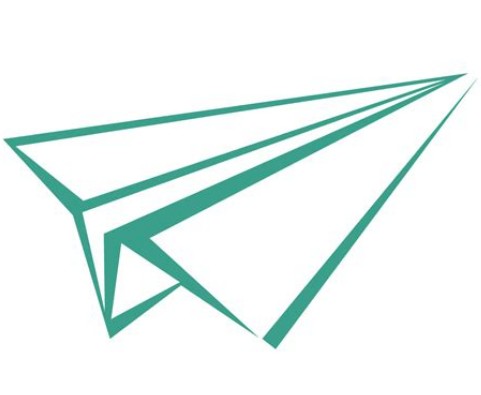 Champion Hydraulic Co., Ltd

Email

iris@bearing-distributors.com

Address

No.7001. XUEYUAN ROAD, NANSHAN DISTRICT,SHENZHEN,CHINA

Phone(Working Time)

0531-85064681

Fax

0531-85064680
Related News
Electric submersible pump fault diagnosis and development trend
At this stage, Champion Hydraulic Co., Ltd many oil fields have already moved to the middle and late stages of development, and the mining environment they face is more complicated. There are also many new fault problems in the process of using...
Electric submersible pump fault diagnosis problem
1 Problems in the diagnosis technology of electric submersible pump 1.1 Problems in the traditional electric submersible pump fault diagnosis method 1.1.1 Problems in the current card diagnostic method The current card diagnostic method uses a...